Removal Van South Ruislip ha4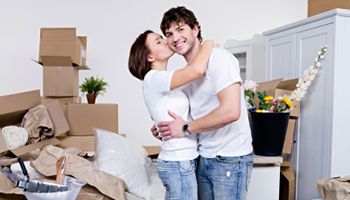 Moving Your Belongings with our Removal Van Services
Our Storage South Ruislip removal van service makes moving your stuff easy and effortless. We will help you to safely transport all your belongings from one location to another. Our vans are specifically designed for transporting items safely and professionally. The interior of the van is designed in such a way that it perfectly fits all sizes of items. Whether you are just bringing home a few small boxes, or a bulky furniture unit, there will be enough space to fit everything securely in our van.

Our staff members are highly trained professionals who know how to handle your belongings with care. We understand how important your items mean to you, so we take extra care while loading them into the van and during transit as well. To ensure the safety of your belongings, we install seatbelts and straps inside the vehicle. This makes sure that nothing gets damaged during the move. Our van driver is equipped with all the necessary tools to ensure that your items are secured properly inside the cargo area.


Efficient and Cost-Effective Solution
We provide an efficient and cost-effective solution for all your removal needs, no matter how big or small they may be. All you have to do is book one of our vehicles through phone on

or online and we will handle the rest for you. Our vans are clean and fully-equipped with ample storage space for any size of item, which makes it easier for you to get everything transported quickly and easily without having to worry about anything else along the way.

At Storage South Ruislip, we believe in providing quality services at reasonable prices that matches everyone's budget. Our customer support team is always available to answer any queries about our services or provide more detailed information about our rates and packages before booking online. On top of that, we also offer discounts when booking multiple vans or if customers need long-term hire solutions - making it even more affordable for larger scale moves!



Nothing but Stress-Free Moving Experience
The primary goal when employing our removal van services is customer satisfaction and stress-free experience - no matter what type of relocation project you have in mind! We give utmost importance in meeting customer expectations by delivering flexible solutions tailored to their individual needs as efficiently as possible. Furthermore, our dedicated team takes extra care to ensure that all goods arrive safely at their destination without any damage.

If you ever find yourself in need of transportation services, then don't hesitate to contact us for more details about our removal van services today! We guarantee nothing less than a stress-free move - from start to finish! Get in touch with us via phone on

or book online with us now!
---